How to Ensure Our Food Security?
Since last year, lots of enterprises are talking about product origins. Does it really solve product safety? How does foreigner do?
Product security system carried on like a raging fire, not only in china, be taken seriously at abroad. From 1990s, many countries and areas establish origin to push forward food quality and safety management, to supervise food safety and production.
Since April, 19th, EU's electronic authentication system take effect, aims to enhance control of organic products origins, take s strong measures against food adulteration, ensure data authenticity.
To improve product safety, Some leading food industry of Australia start to invest in product security tech, security industry innovation and R & D, involving now is pushing QR CODE tech, put it apply into Newland Dairy giant Fonterra company, Australia post, Blackmores, etc.
At present, Fonterra company have applied QR code security tech into Baby formula milk powder. Customers can trace products details thorough optical qr code stickers scanning by using mobile phone app. This can check product authenticity and batch no.
Our company push out hologram QR code label, customers can check out product details through QR code scanning by mobile phone. Please see more.
Selectable pattern with optical texture and QR Code printing.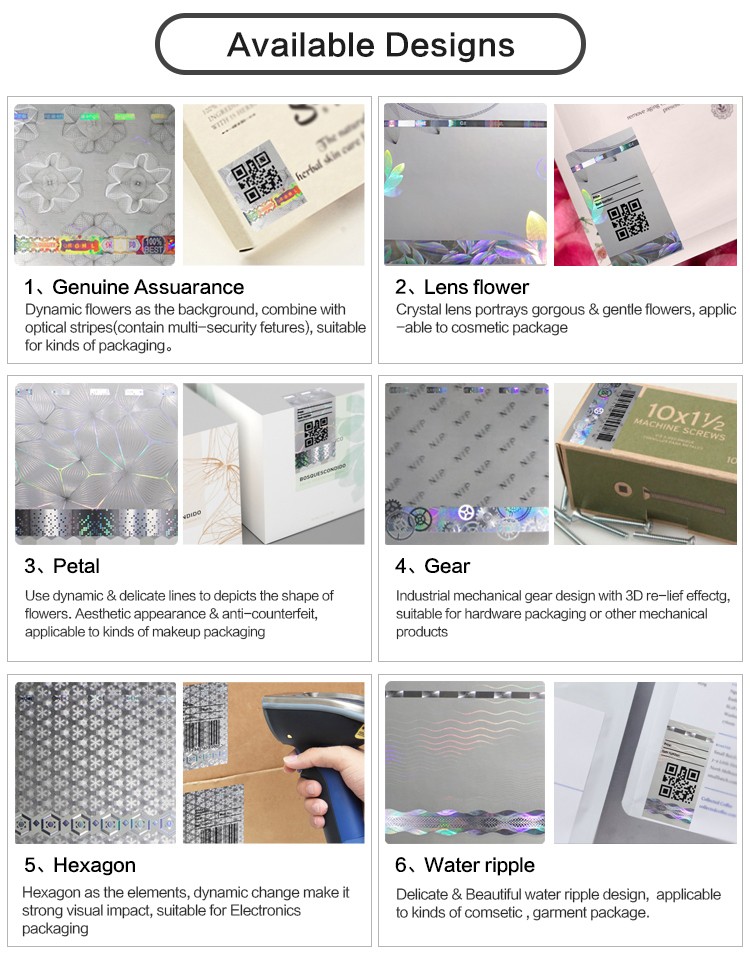 If you are interested in our hologram products, please contact.