Heat-resistance Hot Stamping Hologram mainly applied to Sensitive Documents & certificate paper. Stamped the label onto these documents & certificate paper, then The paper will be issued to the specific place to print relevant information according to different user . Compared with normal labels, our Hot Stamping Hologram Label can bear high-temperature process of laser Printer without any destruction.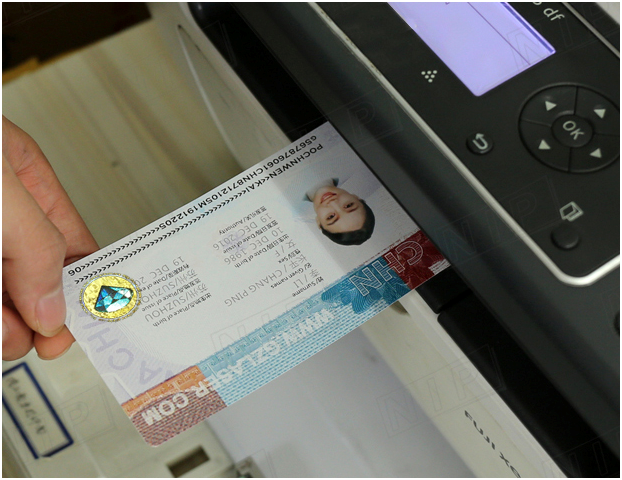 Application: For single piece paper material certificate, book type certificate. And for Visa, University certificate, business license.
Certifying Organization: Visa dept. of consulates. Certificate issuing bureau.
How to use: Firstly hot stamping the register hologram label onto the single piece or book type certificate, then print personalized information in laser printer.
Feature: High security hot stamping label to prevent tampering, resist high temperature after hot stamping.
Product Spec: Roll supply, 3000 pieces per roll.
Equipment: Register hot stamping machine.
Application Reference:

Suzhou Image Laser Focus on R & D and Application of Optical Security Technology for 30 years. We manufacture & design hologram sticker, Laminate hologram Overlay for Travel Documents, documents & ID Cards, Package Hologram Tear Tape, mostly for tobacco package. Others like cosmetic & pharmaceutical industry are available. Brand apparel Security Thread reach as thin as 0.7mm, NIP Packaging Boxes, etc.
We are IHMA membership, cooperate with numerous projects, for instance, Beijing Olympic Games in 2008, the Guangzhou Asian Games in 2010, Inchon Asian Games in 2014, G20 summit in 2016, and numerous domestic and foreign student ID, membership cards, PVC cards, admission cards to identity safety.
We are professional in providing Optical Security Solution .