Certificate & Documents Holographic Laminate Application
Holographic Laminate Overlay usually used for card body(PETG, PVC, PC) without printing, which adopts perspective embedded type, so as to it has anti-scratch, strong and durable feature, very hard to lift after hot press. This holographic overlay often used for part registered visible anti-counterfeit.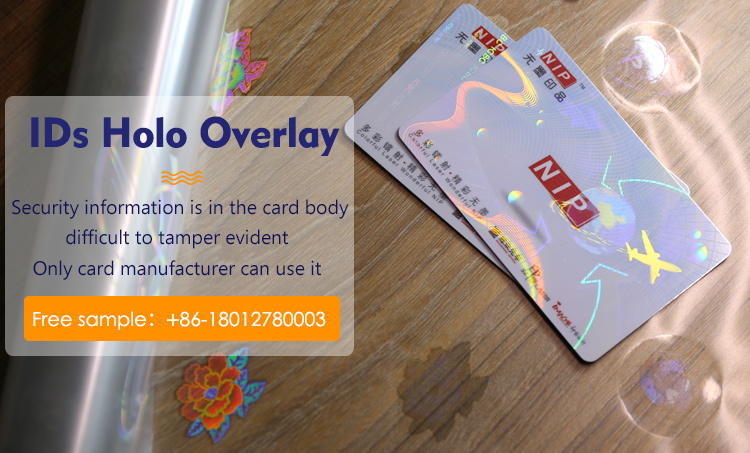 Application: Used for card type certificate lamination production. Examples: ID Card, Bank Card, Driving Licenses etc.
Certifying Organization: bulk production of card manufacturer
How to use: Provide same material security lamination film same as card body(PETG, PVC, PC) according to the card production layout, then press and lamination in the huge type lamination machine, to laminate together with card body and chip. Then printing and die cutting into single cards.
Feature: Security information is in the card body, difficult to tamper evident. Only card manufacturer can use this lamination film.
Equipment: Bulk production lamination machine.
Suzhou Image Laser Focus on R & D and Application of Optical Security Technology for 30 years. We are professional in providing Optical Security Solution .