Identity documents play an import role in ensuring country security. Nowadays, governments all over the world face serious challenges arising from counterfeiting of identity documents and personalized information. Government and security agencies urgently a long-term overall hologram security solution against illegal duplication.
As a professional hologram products manufacturer, Suzhou Image Laser are experienced in the protection of government documents, visa, passport, driver's license & tickets projects. We provide a full range of customized hologram products that contains varieties of overt, covert & forensic anti-fake techs. Including hologram laminate overlay, hologram patch overlay, self adhesive hologram overlay, hologram laminating pouches.
ID Hologram Overlay is compatible with kinds of card body, such as PETG, PVC, PC, etc. It provides a thin transparent protective layer for ID Cards against tampering, and the surface has strong scratch-resistance. Custom Hologram design is an effective way to combat counterfeiting and secure the genuine documents.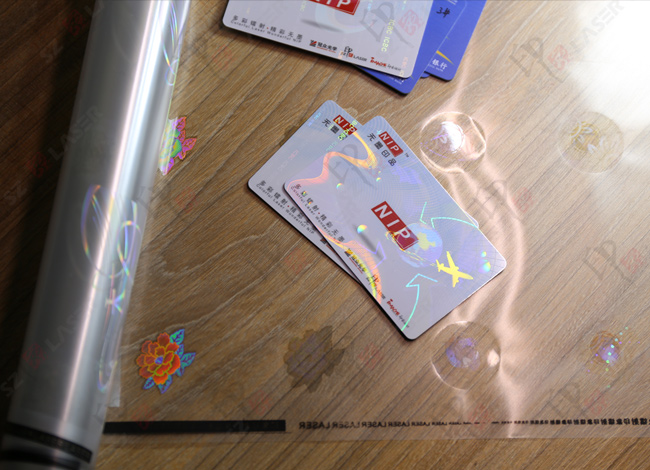 (ID Card Hologram Overlay)
Printable Book Type heat transfer hologram overlay convenient and flexible, information security is complete, the film surface contains special coating can print personalized information, available for normal printer. It prints mirror effect of personalized information on the security film with backing paper, and then register position well for the printed security overlay with the blank page of document, then through thermoplastic sealing machine and heat and roll the laminating film, finally peel off the backing paper and raw clear film. So the security layer and print personalized information transfer complete in the document surface.
Hologram laminating pouches is composed of two pieces of films that is 100-250 micron in thickness. PVC cards and documents are inserted into laminate pouches to unite one. It's impossible to counterfeit. Effectively protect what you want to be secure. We have succeeded supplying this product for 2008 Beijing Olympic Games, 2018 Pyeongchang Winter Olympics & Argentina G20 projects.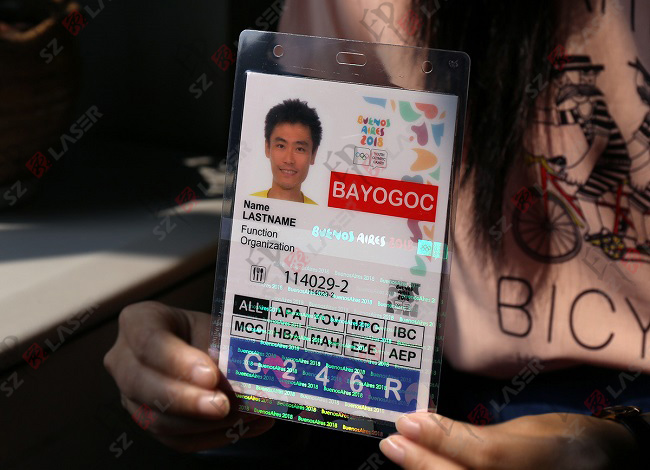 (Self Laminating Pouches)
Its main purpose is to more effectively ensure the security of documents and prevent forgery. For example optical diffraction, Flip-flop, guilloche pattern, nano text, Micro Text or image, Fiber information, etc.
Suzhou Image Laser specialized in researching and developing of security hologram products & technologies. For over 3 decades, our security hologram design and technology are widely used onto National IDs, Certificate, travel documents, tickets, major events. The company make most counterfeiters are discouraged with its special high-tech & unique patented technology.
If you are interested in our products & technologies, welcome to inquiry!